Get rid of the need and the hassle for keys or combinations with the TOKK Fingerprint lock!
Our Range of Smart FingerPrint Locks use biometric authentication technology and provides quick access to your most precious valuables with just a quick fingerprint.
These lock lets you program up to 10 fingerprints.
TOKK Fingerprint Travel Lock PL4: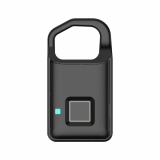 Unlock 100 times on 1 charge and up to 6 months of standby time, 3 color indicators for easy status updates, Super fast reaction of <0.5 seconds.
TOKK Fingerprint Heavy Duty Waterproof Lock PL3: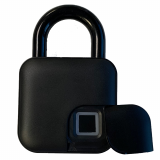 Strong and powerful padlock for any storage purpose! Unlock 2500 times on 1 charge and up to 1 year of standby time. It's Waterproof (IP65), Dustproof (comes with cover) and Weatherproof (-68F +158F). 3 color indicators for easy status updates. Super fast reaction of <0.5 seconds