If you've ever wondered what it would be like to have an extra pair of eyes, look no further than the Discreet Day/Night Vision Camera. With this portable, ultra-compact Wi-Fi camera, you can instantly stream and/or record crystal clear video in 1280x720P.
Our range of TOKK™ CAM:
-TOKK™ Cam C2 (discreet round design)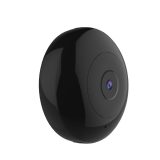 -TOKK™ Cam S6 (discreet triangle design)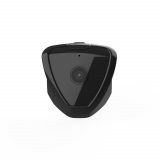 -TOKK Cam T6 with a X10 optical zoom.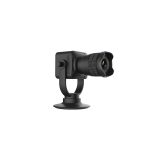 Use it as a security camera, wearable body camera, or as a dashcam in your car!
It conveniently and magnetically attaches to any metal surface and features stunning night vision capabilities, giving you endless options of where and when you can use it. And, with a built-in mic, you can conveniently pick up high-quality sound from whatever you're recording. Charges via USB.
Take surveillance and discreet recording to the next level with the Discreet Day/Night Vision Camera.
Includes free iOS and Android App for wireless control
Compatible with all iPhones running iOS 8.1 or later, and all Android phones running 4.4 and higher
A built-in mic provides high-quality sound to go with your high-quality video content
Captures HD video in 1280x720P (App option 1080P)
Magnetically attaches to all metal surfaces
Includes magnetic pad, magnetic rotation mount, and USB cable
Runs 90 minutes on a full charge or plugin for continuous power
LED indicators
accept up to 64GB micro SD card (not included)
Charges via USB
The TOKK™Cam T6 has a 10x optical Zoom